Northside Hospital Forsyth | Cumming, GA
Renovation and expansion of foodservice and interior design services for Northside Hospital.




Revamped retail servery
Our team was excited to work on this project, which included foodservice and interior design. During the initial phase, we completed the infill of the existing courtyard with a new retail servery and dining area, totaling around 7800 square feet. This updated space offers a modern and efficient design for hospital staff and visitors to enjoy.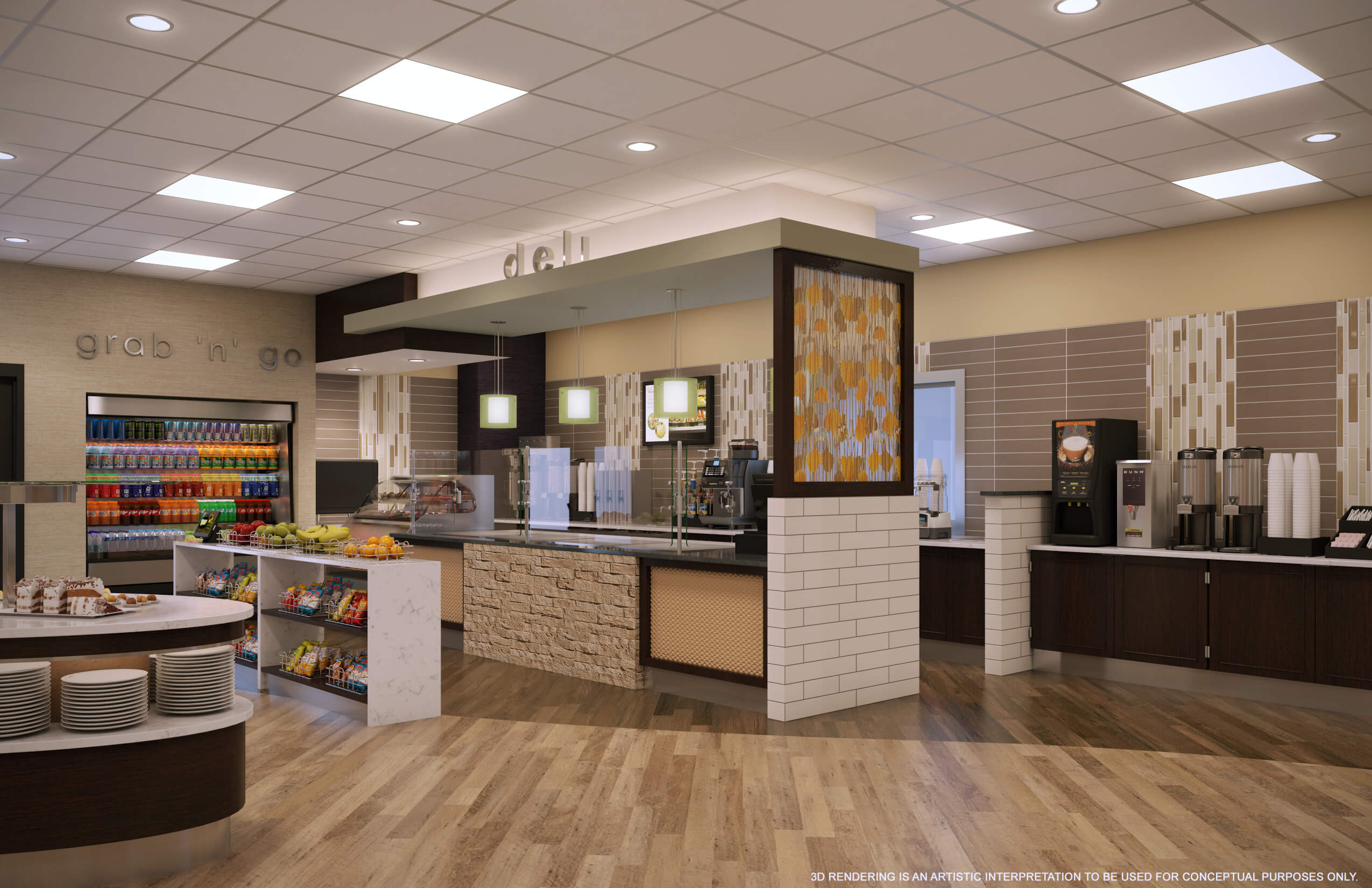 safe and easy food storage
As part of the project, our team worked on the installation of a new exterior walk-in cooler freezer on the loading dock. This addition is a crucial upgrade that ensures safe food storage and easy access for the kitchen staff. By considering even the smallest details, we are able to improve the functionality of the space and ensure a seamless foodservice operation.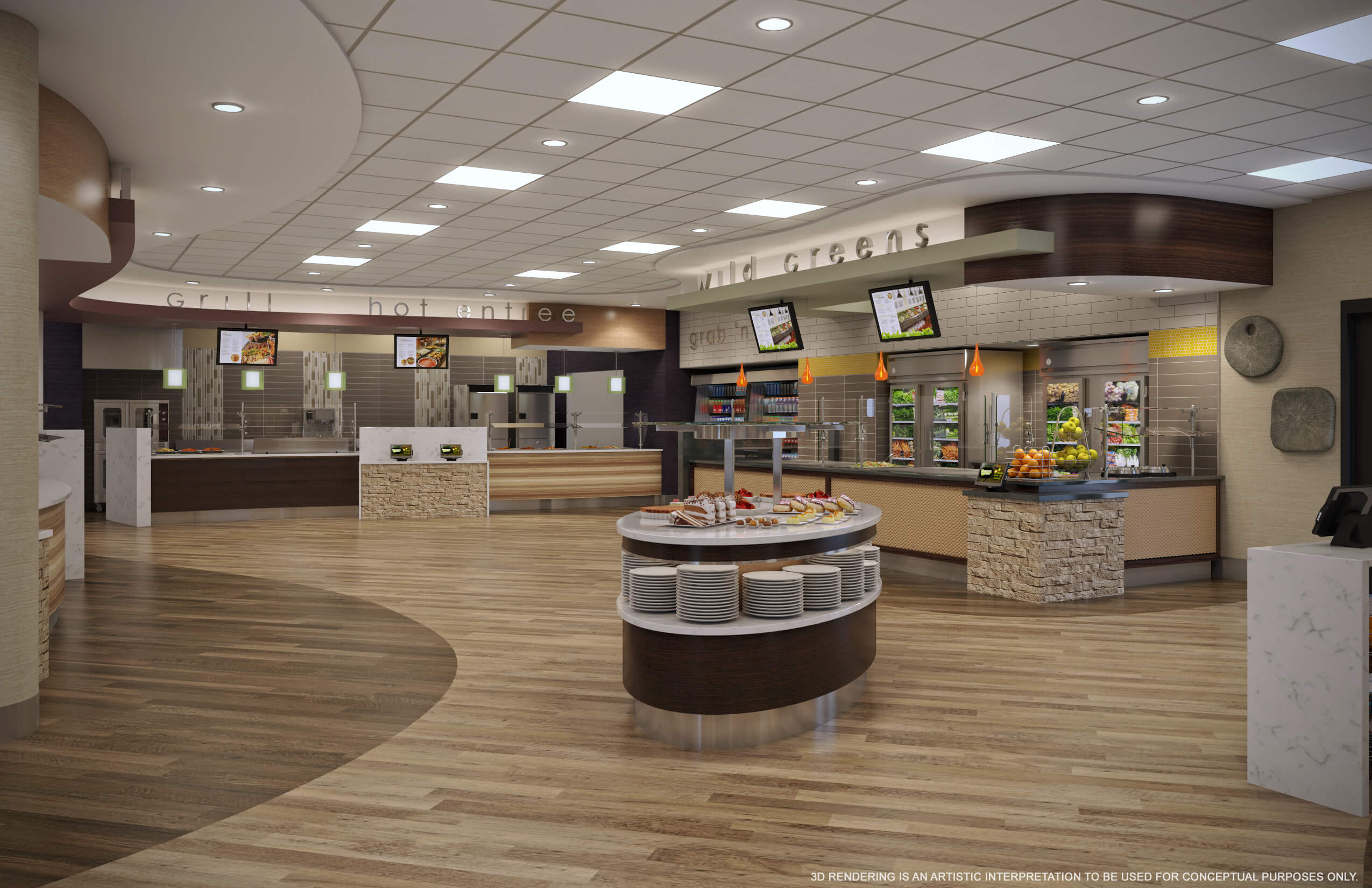 ready, set, renovate
Although phase 2 of this project has not yet been built, it will involve the renovation of the back-of-house kitchen. This upgrade will help the kitchen staff work more efficiently and provide a higher level of service to hospital staff and visitors. Our team is excited to continue working on this project and help create a functional and modern foodservice environment.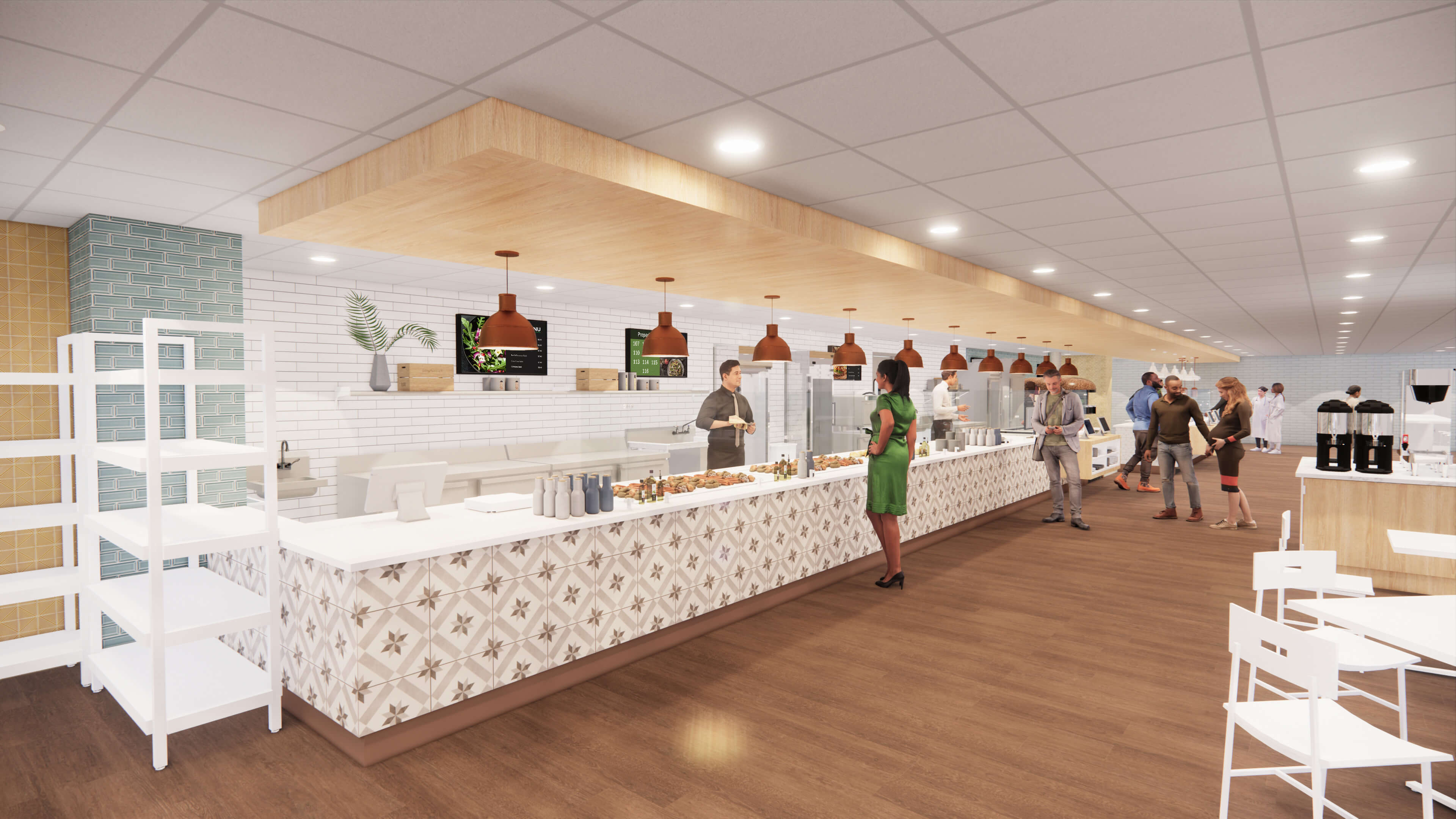 Updates that matter
Having an updated dining area in a hospital is crucial to creating a positive and comfortable environment for patients, visitors, and staff. A well-designed dining area can offer a sense of relaxation and comfort during a stressful time, making a hospital stay/visit more enjoyable. It also provides a convenient and accessible space for hospital staff to take breaks and recharge during their busy workday.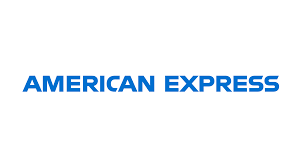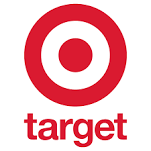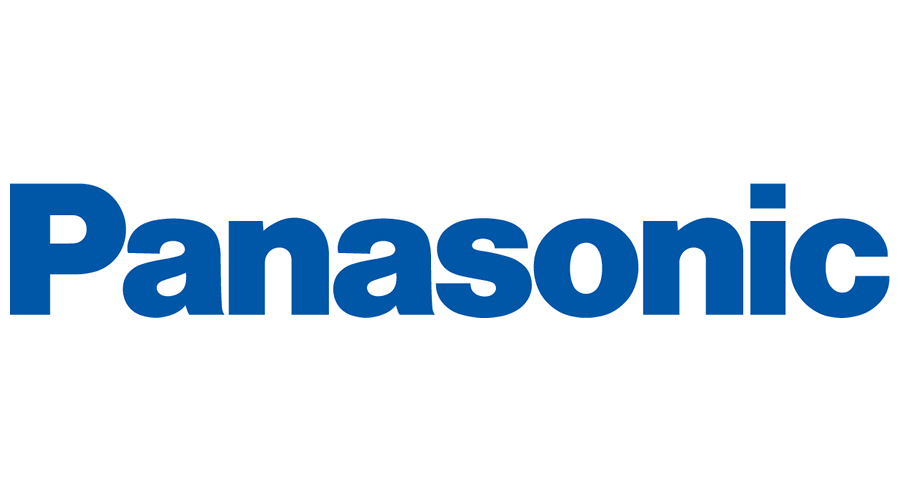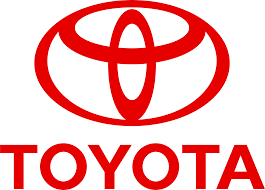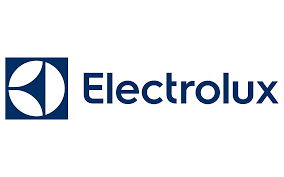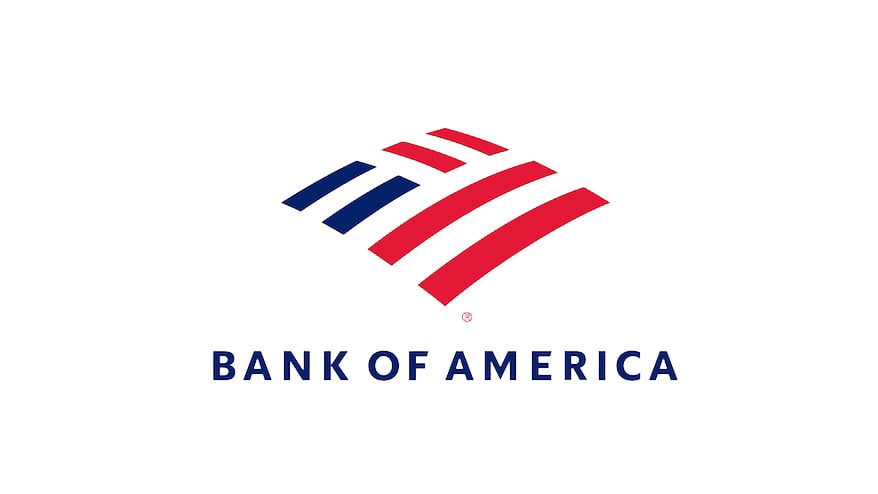 Love what you see?
Get in touch for your next project!